In our continuing efforts to offer the highest quality veterinary medicine, we are pleased to provide a wide range of surgical services for our patients. From routine surgical procedures, such as spaying and neutering, to more complex surgeries, we look forward to the opportunity to care for your pet's surgical needs. Our staff is highly skilled in performing veterinary surgeries and will make every effort to ensure that your pet receives the very best care. Our focus on patient safety, pain management, and employing the most current surgical practices is designed to exceed your expectations and put your concerns to rest. Our staff of compassionate, caring professionals will monitor your pet before, during, and after surgery and will take exceptional care to ensure a safe and complete recovery for your pet. We will also address any questions or concerns you may have about surgery, including concerns about anesthesia, pain management, or postoperative care.
When your pet is ready to go home, we will review your postoperative care and medication instructions. If any questions arise after your pet returns home or at any other time during the postoperative period, call us immediately. We welcome your questions and will do all we can to help your pet recover fully. Help is only a phone call away.
Surgery can be a source of anxiety and stress for many pet owners. Maybe you worry about whether your pet will be well cared for, or perhaps you have concerns about adequate precautions and monitoring. Let us address your concerns. Whether your pet needs minor surgery or a complex procedure, call us. Let's discuss how our surgical services can benefit your pet.
---
SPAY/NEUTER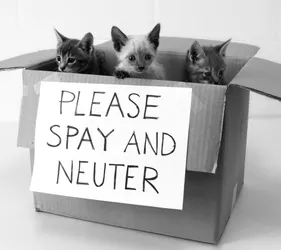 Spaying and/or neutering your pets can help prevent many diseases later in life. We recommend spaying and neutering your animal around 16 weeks of age. Spaying, as referred to female animals, helps to prevent infections of the reproductive tract. In males, neutering, can help to improve your pets behavior, such as marking/spraying, fighting, aggressiveness, as well as prevent prostate and testicular cancers. Please contact us for more information.
---
TAIL DOCKING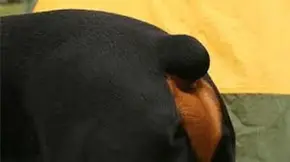 Tail docking is a surgical procedure done to remove part of the tail. The procedure is performed under general anesthesia and has minimal recovery and healing time. Tail docking is usually performed within the first few weeks of the animals life. Tail docking is often performed on working dogs to protect their tails from injury in the field and some believe docking can help maintain good hygiene around the tail. But In most cases, tails are docked as an elective procedure for cosmetic purposes according to the breed standards. Among the most common breeds considered for tail docking are Doberman Pinschers, Schnauzers, some Spaniels and many Terriers.
---
GROWTH REMOVAL
Growth removal surgeries consist mostly of the removal of lipomas, commonly known as "fatty tumors". These are benign tumors of fat cells that can sometimes cause medical problems in your pets mobility. Biopsies can be performed to test the mass as either benign or malignant. Consultations are offered in order to keep the client on track and fully aware of medical recommendations.
---
ADVANCED SURGICAL PROCEDURES
ORTHOPEDIC SURGERY
Multiple orthopedic surgeries are offered at Suburban Veterinary Clinic. After receiving x-ray confirmation of a patient's condition, a surgery can be scheduled at our location or referred to a specialized Veterinary Orthopedic Surgeon.
---
ARTIFICIAL INSEMINATION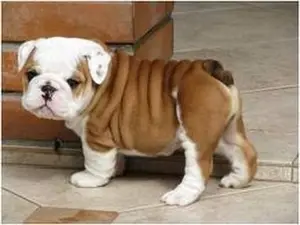 Artificial Insemination is offered to owners who wish to breed without harming either the male or female with natural mounting and/or birthing. Semen is collected from the male and inserted into the female using special equipment. Consultations are offered to prepare the owners for the steps involved with this procedure as well as to test the exact progesterone levels of the female. This testing makes certain that the female is at the prime part of her estrous cycle to accept treatment.
---
EAR CROPPING
Ear cropping is a popular elective cosmetic surgical procedure that involves precise cutting and shaping of the ear in order to make the ears stand erect. Among the most common breeds considered for ear cropping are Doberman Pinschers, Great Danes and Schnauzers. It provides the sophisticated look specific to your pets breed. After surgery, the ears are bandaged and propped up so that they heal in an erect position. Seven days after the initial surgery, a re-check visit is scheduled to remove any bandaging and to relieve tension on the sutures, and at ten days, the sutures are completely removed. Ear cropping is most often performed on puppies between the age of eight to twelve weeks.